A Love Song To My Huckleberry Friend
Natalie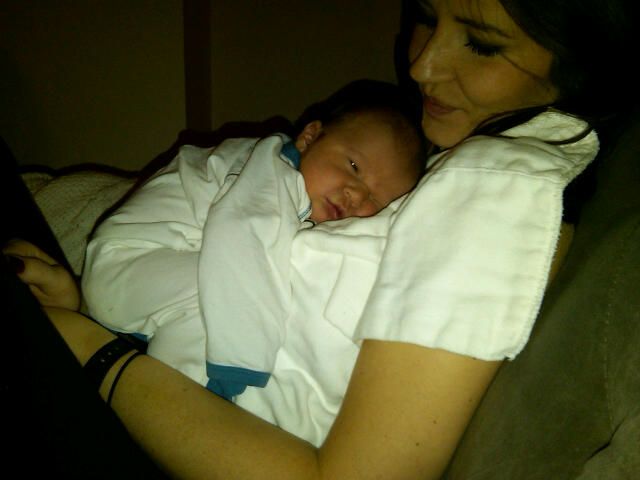 Once upon a time, there was a girl with a hole in her heart the size of you.
Once upon a time, there were prayers and pleadings, and quiet achings, and patience. So much patience.
Once upon a time, there were tests and doctors appointments, discouraged brows and determined faces.
Until magically, once upon a time, there was a little pink line, and a soft, fluttering heart beat.
And when you were finally here, pink and squirmy in my arms, the Heavens above whispered to me that you were meant to be mine–all mine–for at least a little while.
Some day, you'll belong to someone else. You'll belong to yourself. You'll belong to your schooling and your career, and to someone you'll love more than you've ever loved before. But I will take this time, this time where you are mine and only mine, and I will savor it and treasure it and taste every possible second of it.
This is our first Mother's Day together, though it seems you've been with me for far longer than the eternities can even know. And while you may not be only mine for too much longer, I will always, always and forever, be yours.
Article Posted 5 years Ago