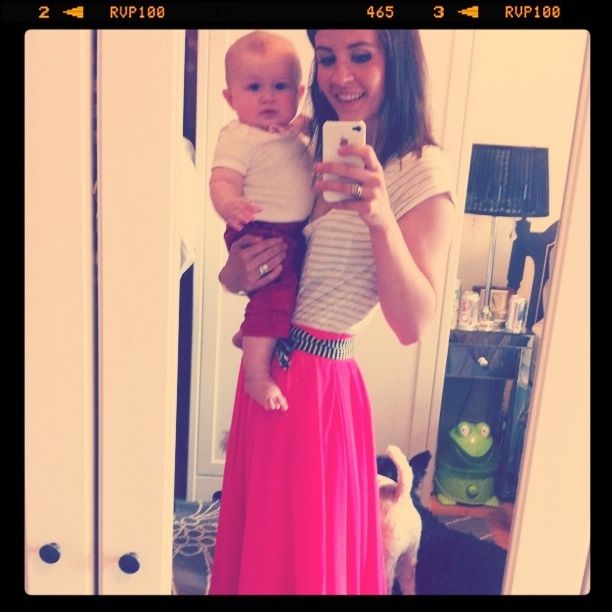 A few weeks ago, Babble did a little piece on beauty tips for busy moms. I read it feverishly because I have a bottomless appetite for beauty editorials. Basically, I remain convinced that just the right beauty routine will elevate me to Gwyneth Paltrow level amazingness, and then I will simply float down the street on my awesomeness cloud of flawless skin and/or the perfect winged eyeliner.
Being a mom has only exacerbated the issue, because now that I am somebody's mother I have this bizarre feeling like maybe I deserve nicer creams and potions and mascaras than I did before. Something like, now I'm a mom, it's all downhill from here? My skin needs extra help? Or, now I'm a mom, which makes me a real adult, so I deserve to be an adult with my skin care routine.
Bear with me, I haven't really figured it out in my head just yet.
Whatever the case, I've given it some real deep thought, and I've come up with my very own busy mom beauty tips. Five of them! After the jump!
nggallery id='112484′

Find the Graco Bumper Jumper here.
Find Benefit Erase Paste here.
Find Kiehls Ultra Facial Tinted Moisturizer here.
Find Essie's Good To Go here.
Okay! What are your best busy mom beauty tips?