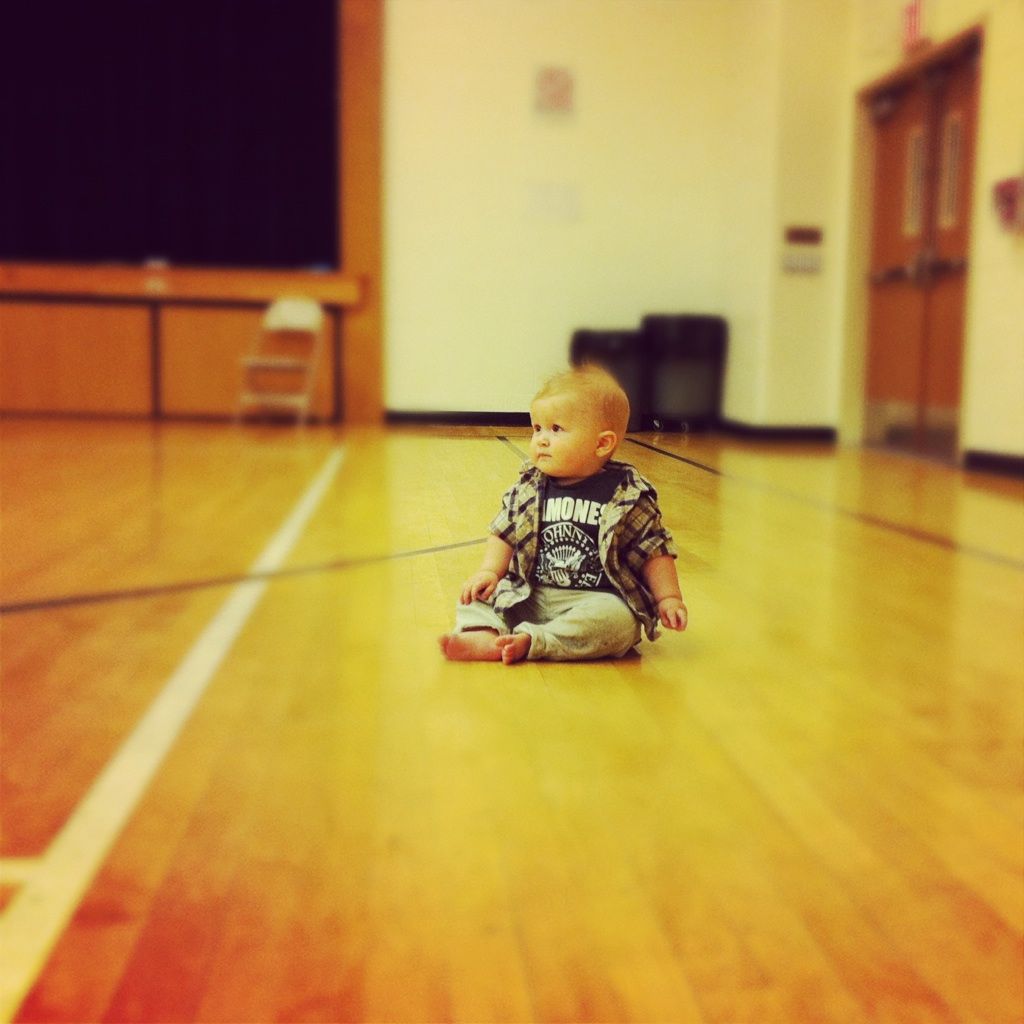 Here's something I am really enjoying about eleven months: Eleven months notices things!
When a firetruck rolls by with its sirens blaring, Huck will sit up straight in his stroller, look around for the source of the noise, see the truck, and get this — he smiles! He sees it!
I've always pointed out trucks and helicopters and police horses to Huck, even when he was just a few weeks old — isn't that what moms of boys are supposed to do? — Only now it's so much more fun, I'm not the only person pointing like a dork!
Even more fun is when Huck notices the big boys at the playground.
(After the jump)
He just loves the big boys and girls running around and riding their scooters.  The other day at play group, he crawled out right into the middle of the action and clapped and shouted and grinned like a fool from ear to ear. It nearly gave me a heart attack —watch out for my baby! — but he was loving it!  (I moved him out of the path of danger for this shot, and then spent the rest of the morning moving him back again over, and over, and over ;).
It seems like it'll be a while before he's that big, though I know it'll happen before I'm ready. (Everything seems to be happening before I'm ready!)
Article Posted 4 years Ago