Could You Need A Baby Exorcist? Could The Answer Be "Possibly?"
Natalie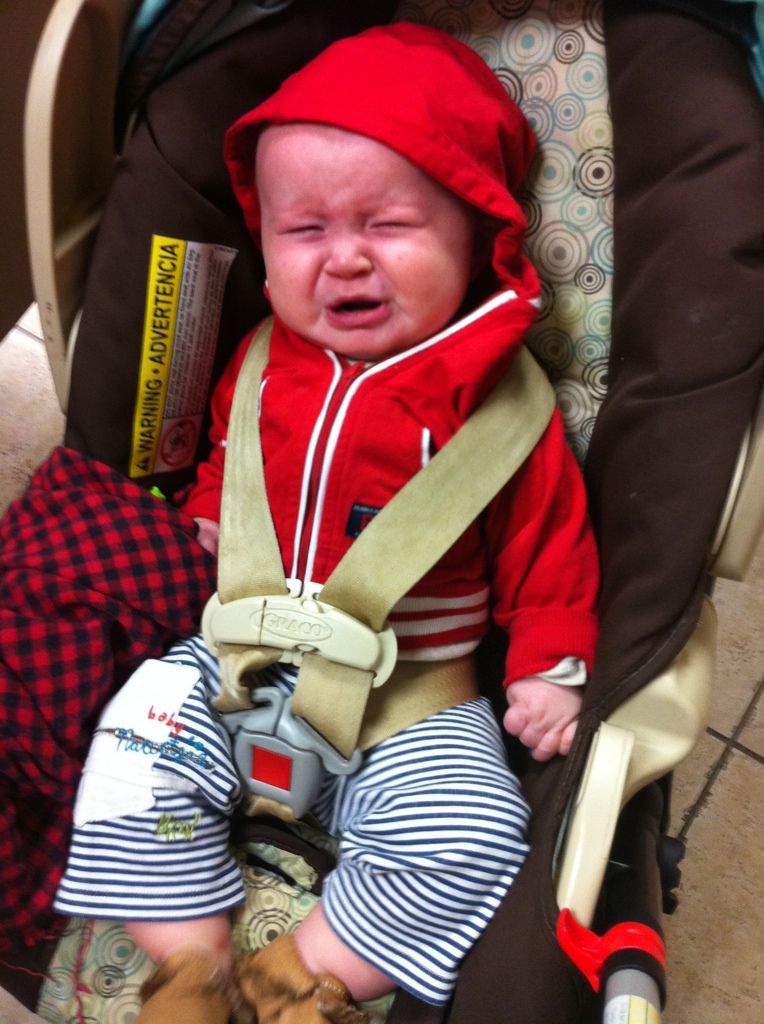 Okay, soo, picture it: The other day I was strolling my stroller monkey down Columbus Avenue, in the sun, on my way to lunch with a friend (Thai food, and don't these details really add a certain something to this post?).
As we were waiting at the corner of 72nd Street for the light to change, an old woman in a tatty wool coat, hunched over a cane, peered her little gray head into Huck's carriage and started mumbling something at him.
She must have been Russian. Something, I don't know. With her heavy accent I couldn't tell what she was saying, and though it didn't bother me in the slightest, it did give me thoughts for a couple blocks after the light had changed and we were able to cross. Thoughts like, wouldn't it be super bizarre if she just cursed my baby?
With some humor I realized that, if she had cursed my baby, there would be virtually no way for me to prove it, because, by their very definition, all babies are basically possessed.
Right?
Ok, follow along with me now.
How would you know if your baby has been cursed? Think about it. A quick search of my memories of watching Poltergeist tell me that a demonized personage would be doing the following:
1. Screaming for no reason.
2. Projectile vomiting.
3. Babbling incoherently.
4. Foaming at the mouth, or drooling, anyway.
Right?
I'm blowing your mind right now.
Basically, I'll never know. It's impossible! Thus my conclusion, possibly, technically, that all babies are possessed.  Maybe.
Deep thoughts.
Anyway, I am sure she was just a sweet old woman. I mean, this is the Upper West Side, after all! It's not the East Village or anything!
I'll be on the lookout for developing horns or a forked tongue anyway. You know. Just in case.
Article Posted 5 years Ago