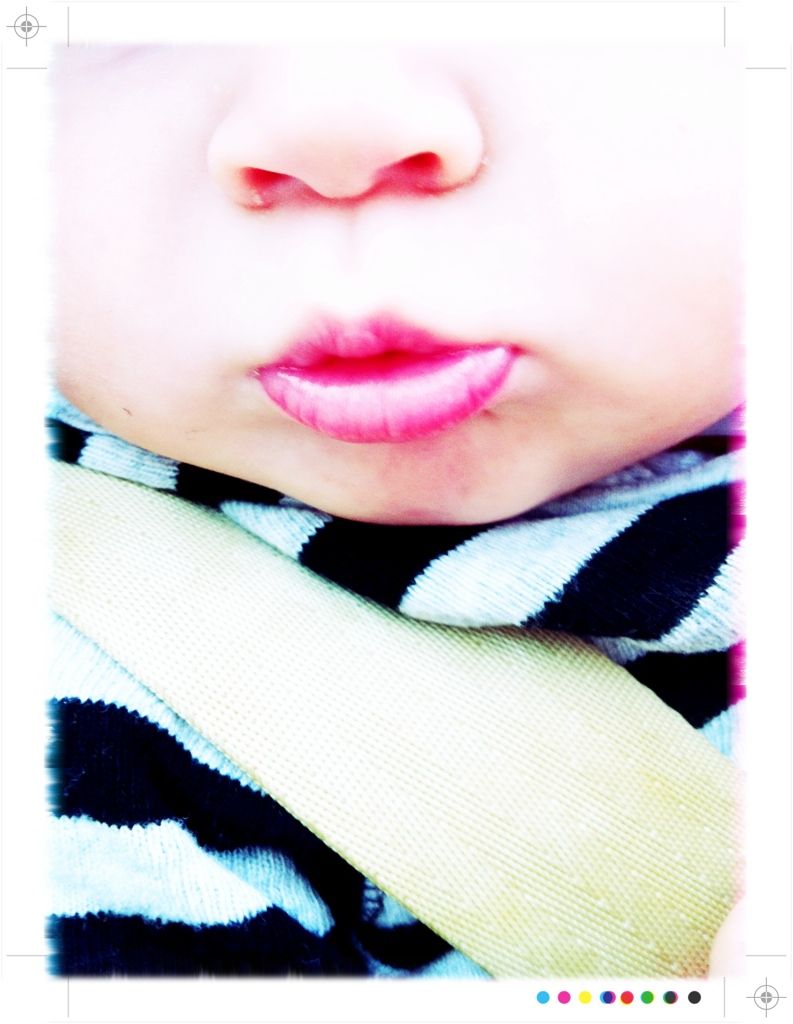 Sleep training update? I thought you'd never ask!
By night three Huck was crying in his crib for twenty minutes before falling asleep, down from the initial forty-five-minutes-to-an-hour. When I'd go in to soothe him from time to time, I'd notice he was all sweaty, and it broke my heart. But, it was an improvement, the crying was getting shorter, and I had a lot of support from friends and family.
Only something strange started happening. The quality of his sleep actually started declining, and he'd wake up four to five times a night absolutely inconsolable.
I consulted dear Doctor Weissbluth.
"But Doctor Weissbluth!" I said to my copy of his book, "This isn't supposed to be happening this way!!!"
Because–right? You train your baby to fall asleep on his own and he sleeps for, like, thirty hours straight without a peep? That's what they tell you, isn't it?
And then, I started to realize that we weren't getting to that point where he'd go down without a fuss at all. Nearly a week and a half in and we were still listening to him cry in frustration for twenty minutes each night. So when the two of us went to Portland I decided we'd had enough. I nursed and rocked that poor sweetie to sleep every night, and even let him sleep in his car seat (!), and you know what happened?
Down at seven, up at four to eat, back down till eight, followed by a two-hour nap at nine. I was like–what is this, sleep?
So I said to Doctor Weissbluth, I said "Eff you, Doctor Weissbluth!" And it felt real good.
But lest you think I think I'm some kind genius, or like I think I've figured anything out (I've figured nothing out), these days my baby is waking up an hour after I nurse him down for the night and wanting to party with us for another hour and a half or so before getting tired enough to let us put him to sleep again (still only waking up to eat once at 4AM). So, take that and cuddle with it!
The nature of the beast is, babies aren't reliable. I mean, that's why we don't let babies have jobs or drive cars or run for President. They're babies! One minute they're perfect angelic creatures from Heaven and the next minute they're screaming banshees from Hell come to destroy all that is pure and holy in this world. You can't sleep train a demonic banshee, have you tried it?
So, maybe we'll try again in a month or so, when Huck is a little older. Or, maybe I will continue to twitch and break out in hives at the mere mention of "Healthy Sleep Habits, Happy Child." (ACK ACK ACK).
What would really be more helpful, I think? Maybe someday I'll finally remember to remind myself that we're much much happier, the two of us, when I stop fretting over what he "should" be doing, and remember that I'm his mom, he's my dude, and together we can make this work however we'd like it to work.
There, I can feel my shoulders relaxing as we speak.
Article Posted 5 years Ago