Father's Day Gifts: Are Hard
Natalie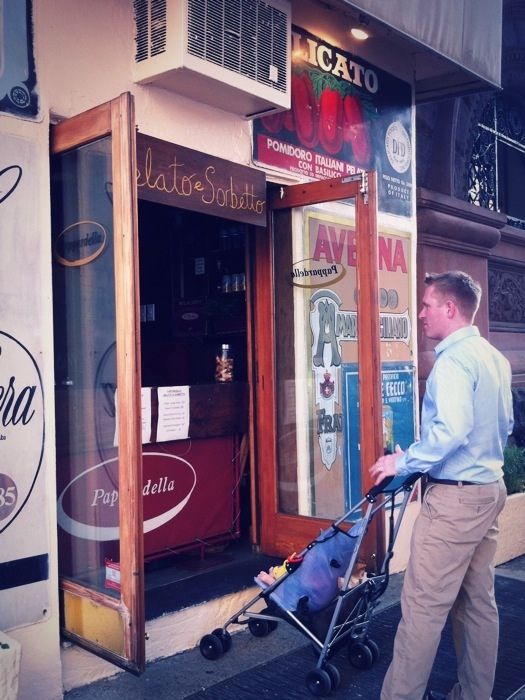 Duuuudes. Did you know it's Father's Day around the corner? This Sunday. Next Sunday! (Thanks dudes. Also, donde esta my brain?) Are you ready? Are you hearing this for the first time?! Don't sweat it! Calm down! It's going to be okay, I promise!!
I'm sort of stumped this year on what to give my husband on his first real Father's Day. I mean, I get him something every year, because he gets me somehting every year, because Mothers Day is a tender issue for me. And every year that I've gotten him something, it's usually ended up being something lame, even though when I picked it out I totally thought it wasn't lame, only but then Brandon would open it and I could just tell he thought it was lame, and then I realize I agree, although he's never really cared anyway because, as he would say, "I'm not really a Father yet so what does it matter?"
Only now, it DOES matter. SCARY.
I picked up something for him the other day (and have been obsessively keeping him from checking the bank statement so he won't see where it's from since then), but I'm not sold on it. I'm mostly sure it's lame. So now I need you to do me a solid. Will you tell me the raddest gifts you've gotten for Dad? Under $75 please? My husband reads my Babble comments obsessively and if you happen to suggest something good, he'll tell me, and then I'll be a hero!  A hero I tell you!
Please! (And also, Hey thanks, dudes!)
Article Posted 4 years Ago