Huck And The Disney Baby Cuddly Bodysuits
Natalie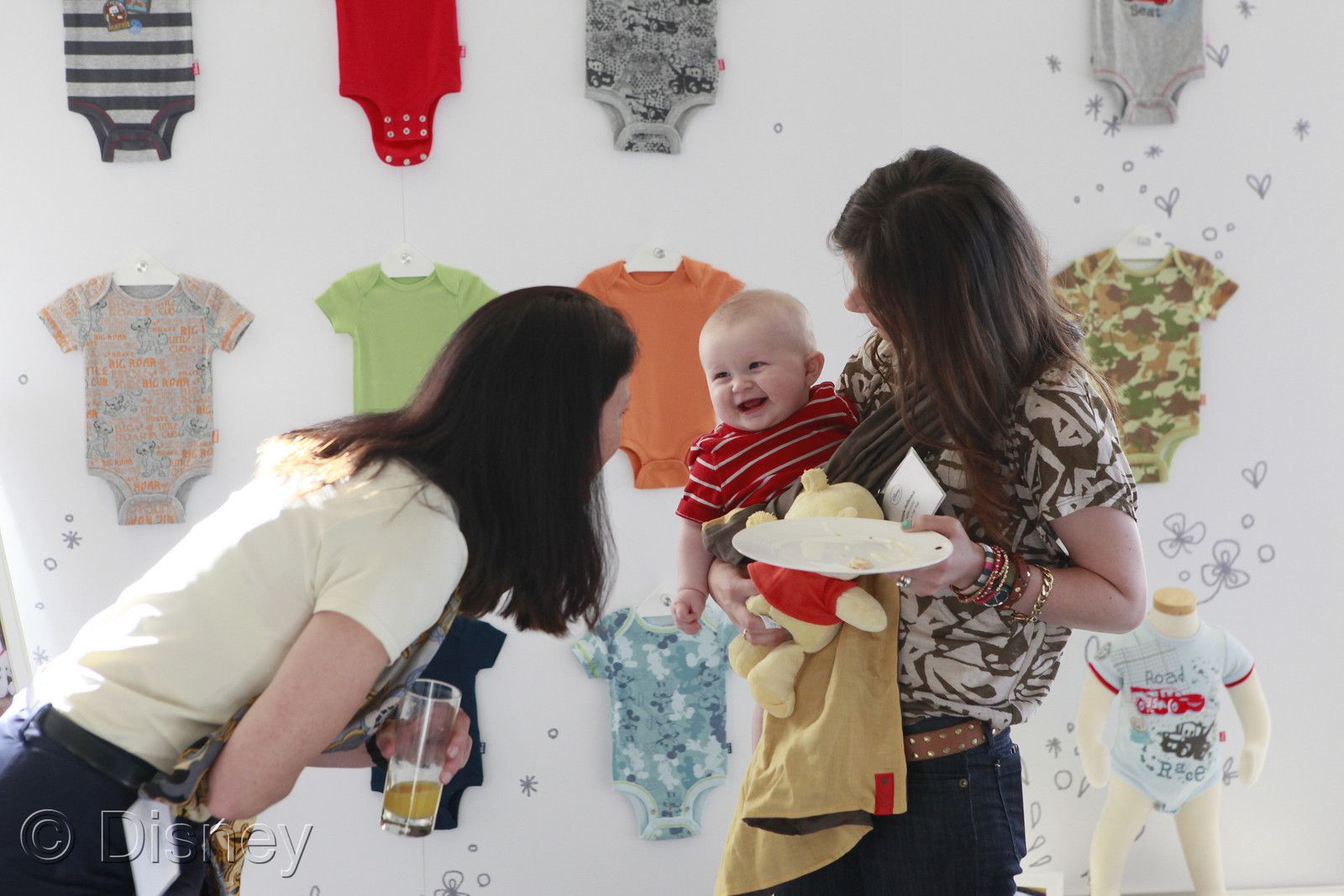 Last week we were invited to attend a launch party for the new line of Disney Baby Cuddly Bodysuits.
We had a lovely time, me and the Huckleberry, schmoozing and rubbing elbows and inspecting bodysuits up close and personal. I learned a couple of things about juggling work with baby that day. I also learned a couple of things about onesie design. (For instance: the Disney Baby bodysuits have an extra row of snaps for babies with a longer torso, is this genius or what?)
Also I learned that when perusing a table of hors d'oeuvres with a baby in one arm, it is best to NOT take a plate, but to rather pluck one item at a time from the buffet. Rude or no, this saves the people around you from having to bend over to pick up your food from off the ground after your baby has knocked it off your plate.
And then Huck got to try on (and keep!) a Cuddly Bodysuit since he was the only baby up in the joint. Now, brace yourself, because after the jump I have the CUTEST pictures of Huck in these bodysuits to show you. Likely these pictures will make your ovaries EXPLODE.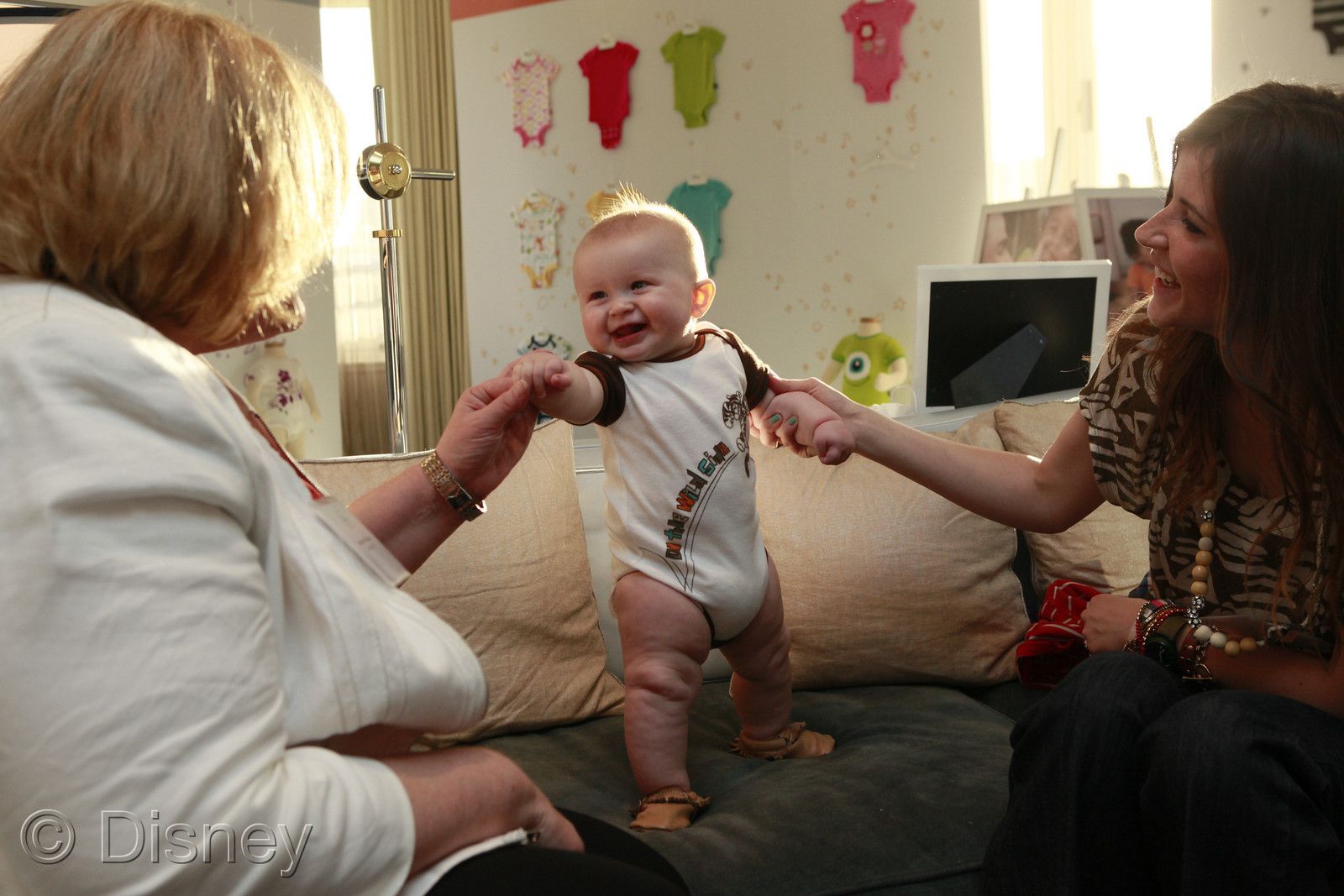 I'm really excited about the new line of bodysuits, because for once, these bodysuits fit true to size. I've written before about baby vanity sizing, but the product engineers (they're called Momgineers!) did their own independent research to properly size the bodysuits. Huck is six months and guess what? The 6-9 month size was perfect.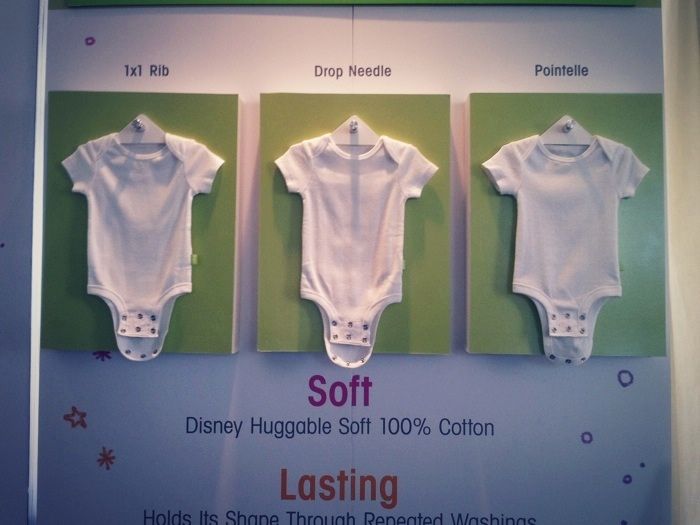 But my favorite part is the extra row of snaps, and the neckline, which is just the right size to fit over my baby's fat head without being too saggy.
The bodysuits will be available later this month on Amazon, and you can follow the Disney Baby brand on Facebook and Twitter for more information.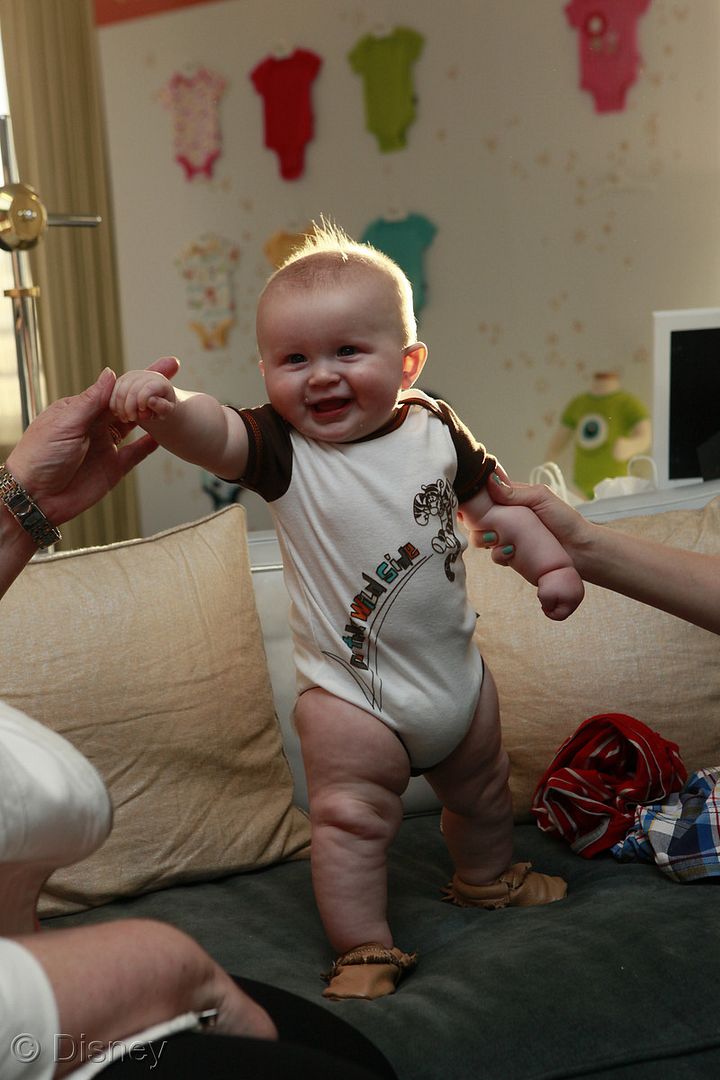 Anyway, how cute is my kid these days?!?
Article Posted 5 years Ago