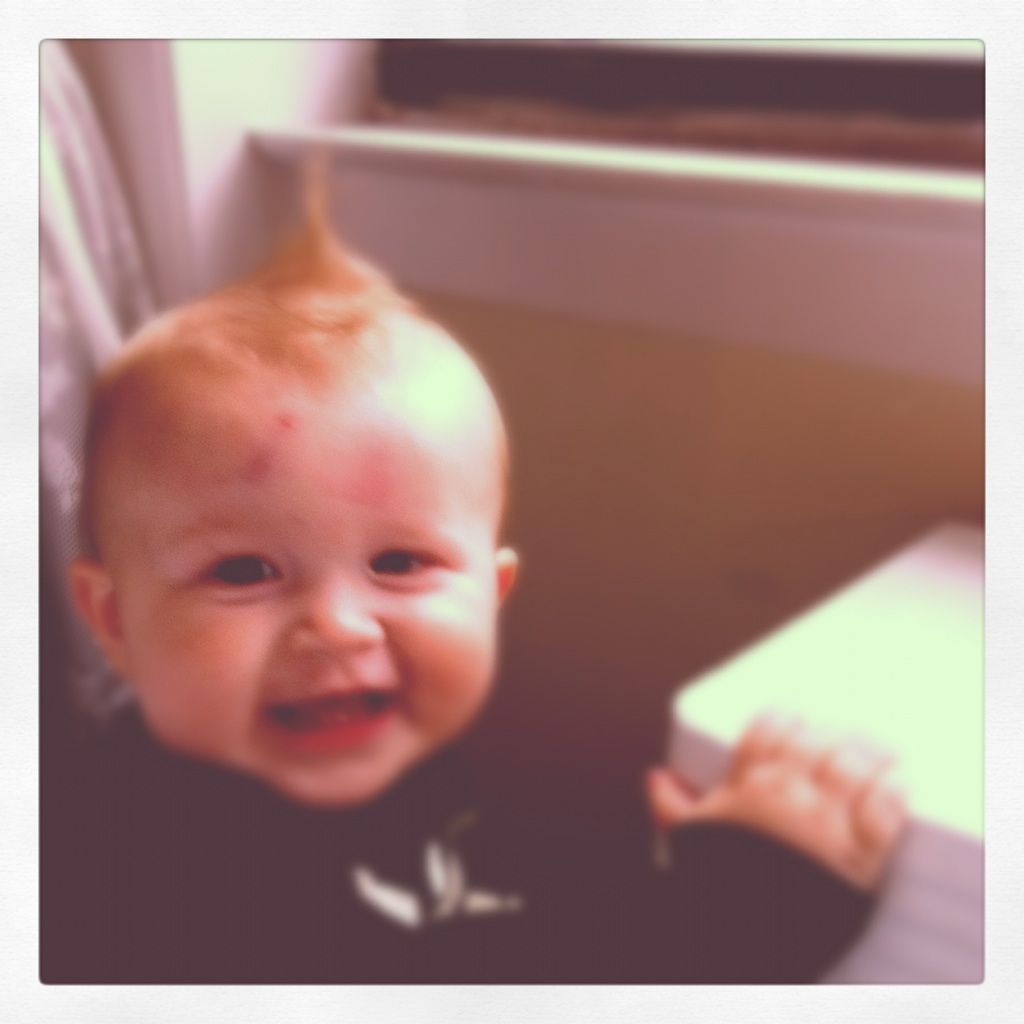 I pride myself on my ability to stay calm in an emergency. I mean, stuff hits the fan, I'm the one being responsible and rational and thinking clearly. That's why I was Fire Marshall in my office building five years ago, after all (still so proud of that one).
My husband on the other hand? He is a champion freaker-outer. In the middle of the night if a breeze hits his face from the wrong direction he can convince himself the baby is in danger and leap from his side of the bed onto the carpet in under a heartbeat. His superhero strength is watching Huck act a little grumpy and then saying, "He must be sick! Call the doctor!"
So when Huck toppled over by the fridge and gashed his head on the corner of the baseboard and done dented his head and my husband only shrugged like, "eh, he's fine" and I was suddenly "oh my baby oh my baby oh my gosh there's bloooood!!!?!?" it was a super confusing moment for me.
(More after the jump)
Right, so my kid just has this huge old bump on his nog now, and a lovely little bruise (seriously, will that corner of his forehead ever NOT be bruised?), but no, he did not have a concussion, and he was fine.
Here is how you know if your kid DOES have a concussion. Since we can all use the reminder, no?
If your baby hits his head and experiences any of the following, he may have a concussion:
1. Loss of consciousness
2. Drowsiness
3. Dizziness
4. Confusion
5. Vomiting
6. Irritability
7. Drainage (clear or bloody) from nose, mouth, or ears.
If you suspect your baby does have a concussion, don't let him fall asleep until you've talked with a doctor.
If he experiences none of these symptoms but you are still concerned, wake your baby from sleep to make sure you can (I know, this flies in the face of all reason!). As long as he stirs, you're fine.
Right? This learning to walk garbage is dangerous!
Article Posted 5 years Ago