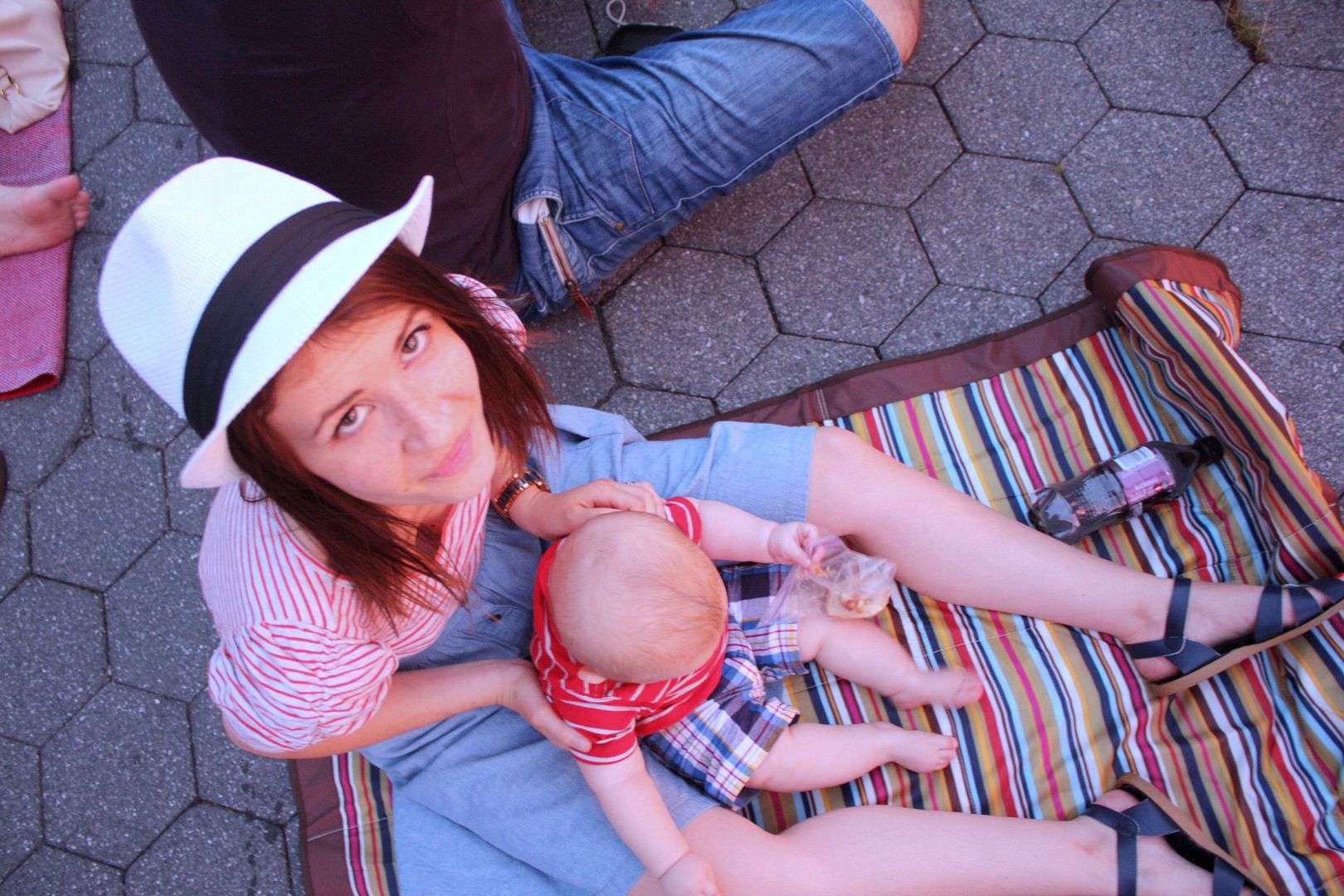 In a little over two weeks, my Huckleberry friend will be nine months old. Nine months old? Does this not break your heart?
He will have been out nearly as long as he was in, as the saying goes (however, lest we forget pregnancy is actually nine and a half months, hello), and this seems significant. Nine months old! Why couldn't pregnancy have flown by as quickly as his babyhood has? Will the last two weeks before his nine month birthday feel as agonizingly slow and long as the last two weeks before he was born did? I mean, that would only be fair.
In light of this milestone, I thought I'd pull together a few photos from our days as gestational buddies.
After the jump, my pregnancy with Huck, in photos.
JUST DAYS PREGNANT

1 of 16

I didn't know it at the time, but when I was agonizingly taking horrible self-portraits so I could have a headshot, I wasn't alone. I was finally pregnant, after two years of thinking it would never happen.

I look at these photos now and all I can think about is my hair. MY HAIR! Postpartum hair loss is RUDE.

At four months I was suddenly sporting this impressive set of boobs! B cup, hooray!

At five months in we found out we were having a boy (!), my husband graduated from law school (for the first time) (long story), and while I still had nary a bump, I had managed to go up a size in pants. Impressive!

Finally showing! This photo was taken the week I passed a kidney stone. For those of you who wonder: for me, the kidney stone was worse than labor.

Packing up our little house in Idaho. Seven months also marked the entrance of the outtie belly button. Does that ever go back in? I am still awaiting verdict.

Just moved to New York City and feeling pretty good!

Getting dressed is proving to be a challenge. I discover the importance of good accessories.

STILL EIGHT MONTHS

9 of 16

Belly!

Pregnant face. Happens to the best of us.

WE ALL KNOW THIS STAGE

12 of 16

Letting women know when their babies are full-term and "ready to go at any time" is a dumb idea.

LAST WEEKEND PREGNANT

13 of 16

In an attempt to kick start labor, my husband took me on a "jog" through Central Park. It did not work.

LAST PREGNANT PHOTO IN EXISTENCE

14 of 16

Waiting for the o.k. to break my water. Eight hours later and I got to meet my tiny little soul mate. Best day ever.

AND THEN THERE WAS HUCK

15 of 16

AND THE HUCK WAS HUCKISH

16 of 16
Commemorate your 9 months with one of these hilarious pregnancy books!