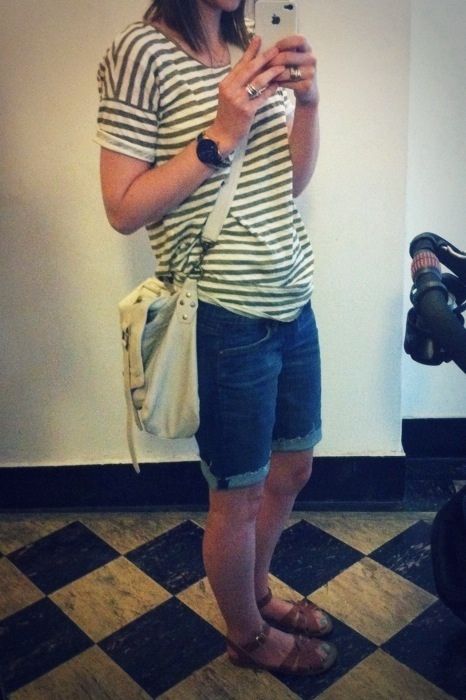 A few months ago, I wrote a post about my ideal Summer Mom Wardrobe. Do you remember that? Good, good. Those were fun times huh.
So, the other day as I was standing in my hallway in front of the mirror waiting for the elevator and I was taking my usual daily iPhone picture of my outfit (why do I do this? I am not sure), I realized, quite suddenly, that I was wearing the exact outfit I had described in that post. Head to toe, I was living the dream! Ok, it was more exciting than it needed to be, but whatever.
And then I thought, you know, since I take photos of my outfit whenever I'm standing in front of the mirror by the elevator, maybe I could put them to good use? And then I thought, who do I think I am?? That is really dumb. But then I thought, I don't know, if any one of you were to show me what you were wearing during the week, I'd be weirdly fascinated by it. So, you probably could be too. Maybe. Maybe?
After the jump! My Summer Mom Wardrobe! In the flesh!
nggallery id='112506′

What's been your go-to wardrobe staple this summer?
Wish you had time to look this put-together? These 11 timesaving beauty products can help!