Mirrors are such a great way to brighten a room. You can usually get large mirrors for less than $200, which is a huge bang for your buck when you have a lot of big wall space to take up.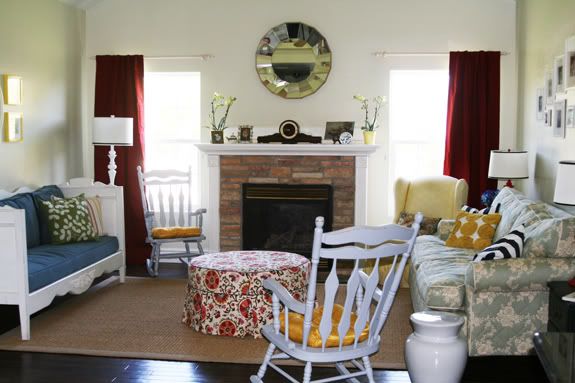 I have an arsenal of favorite mirrors to use in my projects. I use this Ballard mirror a lot (like in my mom's family room above). And here are a handful more that I really love…
nggallery id='125471′

.