Couple Wants to "Give Back" Adopted Son, Fear for Their Lives
Facebook
Twitter
Google+
Tumblr
Pinterest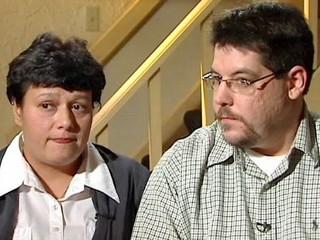 Melissa and Tony Wescott's 11-year-old son is ready to come home, but they don't want him to.
The Wescott's, who adopted the boy in 2007, want to give him back to the state. In fact they're fighting to change an Oklahoma law so they can return their adopted son.
The Wescott's say they fear for their lives, claiming the boy tried to burn the house down, leaving a note that said, "Sorry you had to die."
Currently the boy in locked up in a psychiatric hospital but doctors say he's not a danger to himself or anyone else and he's ready to come home. But the Wescott's aren't ready for him. Before he went to the hospital, the couple found butcher knives and lighters and the boy's bed. However; the state says they must receive the child. Not doing so is a felony offense.
Source: ABC News