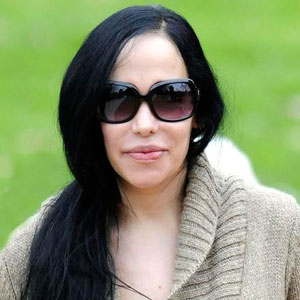 Nadya Suleman's 2-year-old son, Caleb, was sprinted to the hospital this weekend after eating a volcano.
Let me back that up. Caleb ingested his older brother's volcano kit, which mainly comprised of salt water, and when Caleb had a vomitous eruption of his own, Suleman called the paramedics just to be on the safe side.
So what's the commentary? How can we get our digs in on Octomom over this one? Uh, we can't. She did what I would have done. And that, folks, is what we call a slow news day.
On a side note, do you think the Jon and Kate meltdown is the best thing that ever happened to Nadya? They definitely took the heat off her story and crowded her off the tabloid pages.
More Stuff:
Teacher Apologizes for "Marrying" Fourth Grader
Recall: 1,000,000 Play Cribs Due to Hazard
Time Writer Makes Fun of Wife for Eating Her Placenta
Video: How to Cook Your Placenta
John Travolta May Leave Scientology over Son's Death
Mom Gives Birth into Her Sweat Pants Leg
Article Posted 7 years Ago