About a month or so ago I was diagnosed with Gestational Diabetes. I'm less than excited about the fact. But it is my reality right now and I thought I would share just how that experience works for me on a daily basis.
Check out the video below. I'll show you my supplies and how I sample my blood—I promise you won't pass out.
I'll also show you the chart I made because I'm a bit obsessive compulsive about not pricking the same finger over and over again. If you want a chart of your own I'll even provide you with a link to print some out (click on the image for a letter sized version).
[vimeo]http://vimeo.com/27986749[/vimeo]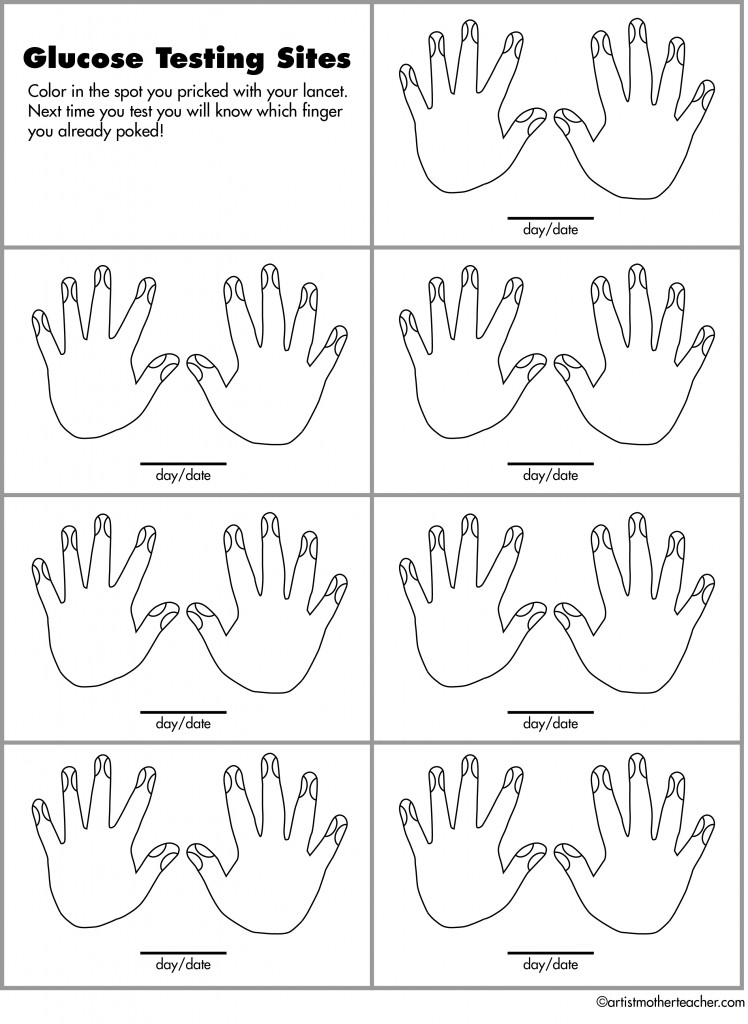 *Originally posted at ArtistMotherTeacher.com
Article Posted 4 years Ago