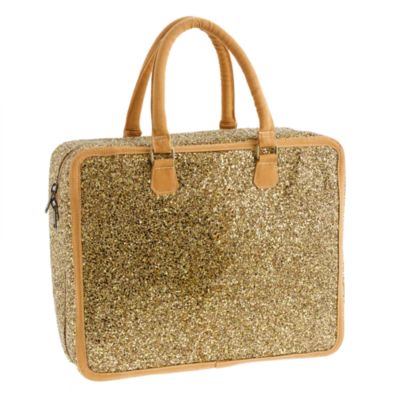 Did you know that JCrew's popular children's line, Crewcuts, has a portion of their online shop called "The Vacation Shop"?
I'm particularly partial to the Canvas Overnighter, but if I were a bit more of a girly girl I'd get myself this glitter suitcase. (There's a three piece set!) I can only imagine how much I would have loved this when I was actually part of the targeted demographic.
The latest seasonal offerings feature wares for warm escapes, just in time for spring: attractive rash guards (read: spend less time applying sunscreen) with matching bathing suits, and the ever-classic, ever-practical Salt Water Sandals.
Read more of Ashley's writing at Hither & Thither.
And don't miss a post! Follow Ashley (@AshleyMuirBruhn) on  Twitter and Pinterest. 
Article Posted 3 years Ago