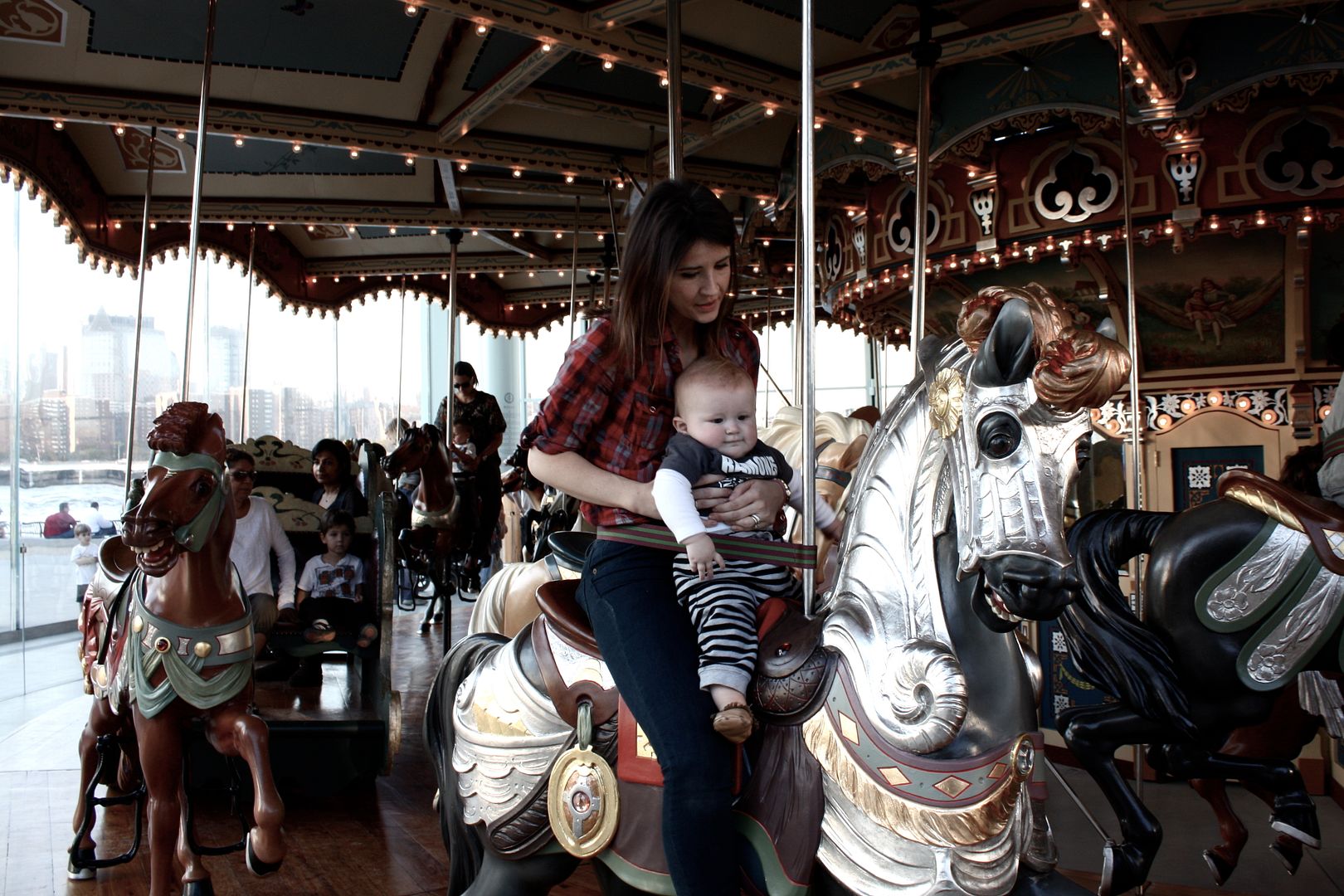 Over the weekend we packed up the stroller and took Huck out on our first child-friendly adventure! To the carousel!
I love this age because it is so interactive. And Huck loved that carousel. No, but he LOVED loved it. Romantically.
Some stinking cute pictures after the jump.
ON THE SUBWAY THERE

1 of 8

He looks less than impressed. It was a long train ride.

IN THE BJORN WALKING TO THE PARK

2 of 8

Count it, this is method of transportation number three of the afternoon so far.

Look at this. LOOK AT THIS!

HE IS SUCH A BIG BOY!!!

We could have waited for hours, he loved watching the carousel go around and around.

Mode of transportation number four (via bouncing fake horse).

Number five (our horse didn't go up and down, I was tricked!). That smug little smile is my most favorite thing. This kid is cooler than your grandma.

ON THE TRAIN RIDE HOME.

8 of 8

Peace out, yo!
Article Posted 5 years Ago