Learning To Stand Is Dangerous!
Natalie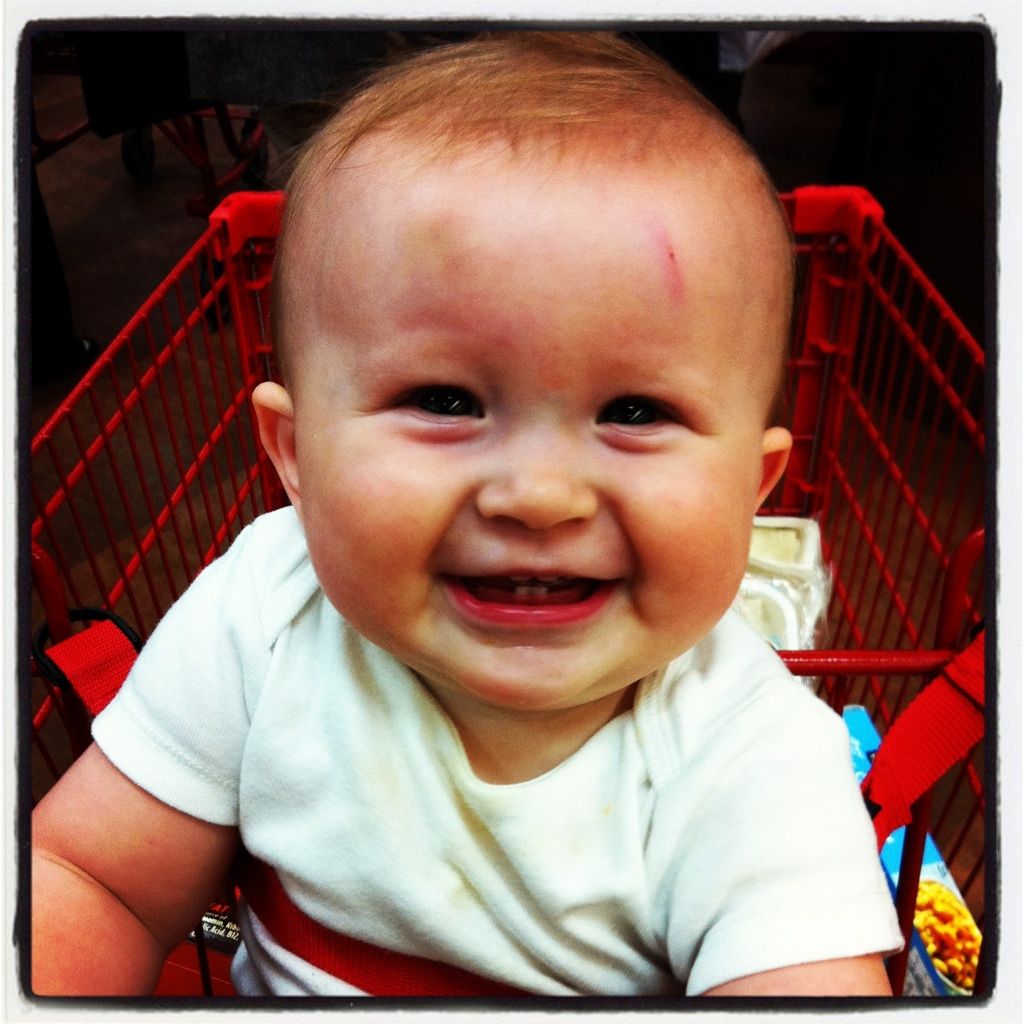 Anywhere we go around town I feel like I have to explain Huck's constant matching bruises. It's just that he's learning to stand! I swear!
The poor guy. Luckily he doesn't seem to mind.
Huck was blessed to inherit my forehead, and believe me I do say that sarcastically. My forehead is flat, flat, flat, and I have what look like "horns" (as one particularly clever kid in elementary school pointed out). And, well, Huck too.
Not only that, but they appear to be floor-magnets! Smack!
(After the jump)
It feels like he just barely started crawling last week, and now he's already pulling up on the furniture? Is this not so terribly rude of him? I'm barely coming to grips with his upcoming birthday, and now I have to deal with the possibility of him walking! Oh my poor nerves!
The constant falling over certainly doesn't help. Poor me! (I am kidding.) (OR AM I.)
Don't you think they should make it a law that babies can only reach one big milestone per month? I can't handle how quickly this is all happening!
Article Posted 5 years Ago