Friends Remember Elizabeth Taylor; Called A Loyal & Genuine Friend
Natalie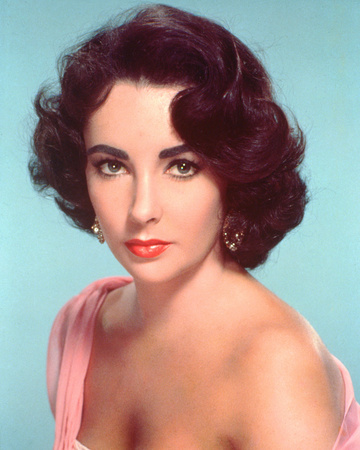 Academy Award-winning actress Elizabeth Taylor passed away this morning after a lengthy battle with congestive heart failure. She was 79 years old. Her publicist said that she died "peacefully" surrounded by her children.
While her death was not unexpected, family, friends and fans are remembering and honoring the beautiful icon today.
Singer Elton John has said that Taylor a "Hollywood giant" and  that we "have lost an incredible human being".  
Kim Kardashian interviewed Taylor before her death, and has said that Taylor will "always be my idol".
Singer George Michael said that she was the only person he had ever met with violet eyes.
Comedic-actor Steve Martin remembers her wit and self-deprecating humor. He said that she  "loved to laugh."  
Paul Newman has been quoted in years past as saying "What can you say about a legend?" and that "She seemed to radiate charm".
Debbie Reynolds said this morning that she and Taylor had been friends since they were 17, and with a laugh said that she "…went through all her different turbulent times and even gave her my husband for goodness sake. What a good friend can you be!"
Taylor was diagnosed with congestive heart failure many years, and has been hospitalized for the last couple of months before her death.
      
TMZ.com reports that Taylor has a plot next to her parents at the Westwood Village Memorial Cemetery in Los Angeles. The cemetary also is the resting spot of other legends including Marilyn Monroe, Farrah Fawcett, Dean Martin, Truman Capote and Natalie Wood.
Article Posted 5 years Ago