Gary Busey Of Celebrity Apprentice Is Praying For Charlie Sheen!
Natalie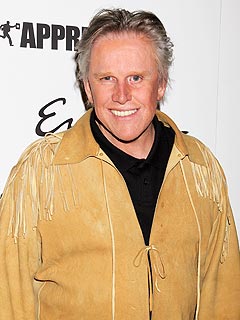 You can be pretty sure you've hit rock bottom if you have Gary Busey starts worrying about you! Busey has been keeping himself busy with the Celebrity Apprentice, which season premiered (you can watch it here if you missed it!) last night – he introduced us all to the "Pepperoni Profit" and kept the show entertaining.
On Saturday night, Busey was at Las Vegas's Surrender nightclub at the launch party for Celebrity Apprentice. He said that he's known Charlie Sheen for 30 years, and that he's worried about his recent behavior.
"I want Charlie to get up out of the mud and reclaim his life and I'm praying for him," Busey, 66, says. "The advice I have for him is to look at himself and the truth in his heart, because what he's doing is not true to his heart.""¨"¨
Busey also recently opened up to PEOPLE, and said of Sheen's recent behavior: "Charlie is in a tailspin…Charlie's got to understand what the truth is. The beautiful thing about the truth is that it requires no questions."
If it's true the two are friends, maybe Busey can talk some sense into Charlie!
Article Posted 5 years Ago