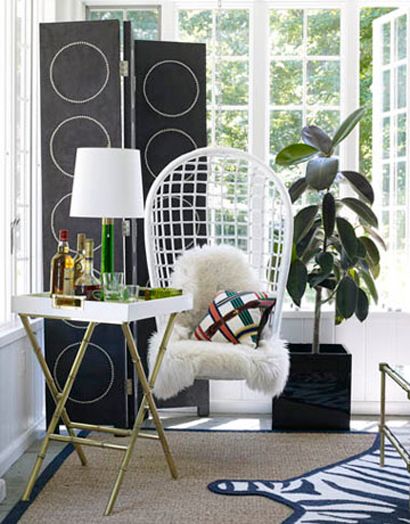 design by Jonathan Adler
Today on LGN I mentioned that I've been thinking about adding a hanging chair to our loft. It feels modern and very fun/youthful to add a hanging chair to a regular living room setting, but these chairs would look equally amazing on a porch or in a sun room.
These are the chairs I have my eye on. Which one is your favorite of the bunch?
Pier 1 Papasan ($259)

1 of 9

IKEA in white or blue ($69)

2 of 9

Anthropologie $498

3 of 9

Available in other colors too!

I always have luck with vintage finds on eBay and Craigslist. This one's in Delaware for $475 OBO.

Two's Company $410

5 of 9
Article Posted 7 years Ago