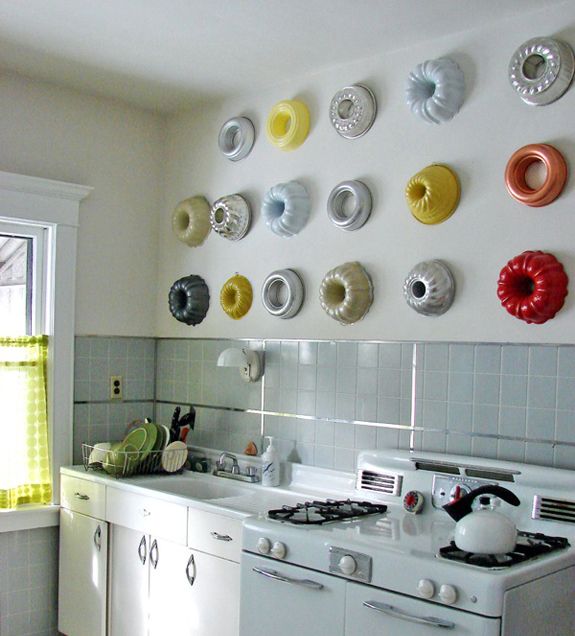 My Swedish Great Grandmother, who I talk a lot about on LGN, was a pretty amazing chef (she had a cooking show way back in the day!) and I can still remember the way her kitchen smelled – she used lots of Paprika, like a good Swede. She had a row of copper bundt pans hanging on the wall of her pantry, which was more of an open nook right next to her stove.  I always thought it was a pretty look. So when I saw this image on Decor8, I fell in love again. How graphic and beautiful!
Want to see some of my favorite bundt pan shapes?
I see bundt pans all the time in thrift shops for only a couple bucks, so I would just hunt for them there. It would be so easy to spray paint those bright colors too, if you're only able to find the boring brown or silvery tin variety. Here are some online options that I LOVE! I hope these inspire you!

Article Posted 5 years Ago