In the last week I had a birthday party AND a cookie exchange — both with a hot chocolate bar. A hot chocolate bar is something you can make for all kinds of winter occasions. It worked well for a kid birthday party, but it would also be a great idea for an adult party like a cookie exchange or even a caroling or ornament party!! All you need to do is change up the toppings!! Find out how to make the Ultimate Hot Chocolate Bar after the jump!
For the Kids Birthday party I added these toppings:
Here are the toppings I used:
Crushed Chocolate Mint Oreos
German Chocolate Marshmallows
Cookies and Cream candy bars chopped up
Mini Chocolate Chips
Caramel Balls
Pirouette Cookies (two different flavors)
Mini Marshmallows
Gingerbread Marshmallows
Chocolate Dipped Marshmallows on stripey straws
Candy Canes
Whipped Cream
But if you want to make one for an adult party, you can add more sophisticated ingredients like shaved dark chocolate, chocolate-covered coca beans, or even coffee or alcohol mixers like Kahlua or rum.
And to make the toppings uniform, I printed off these classic markers that Cathe Holden made for WorldLabel.com.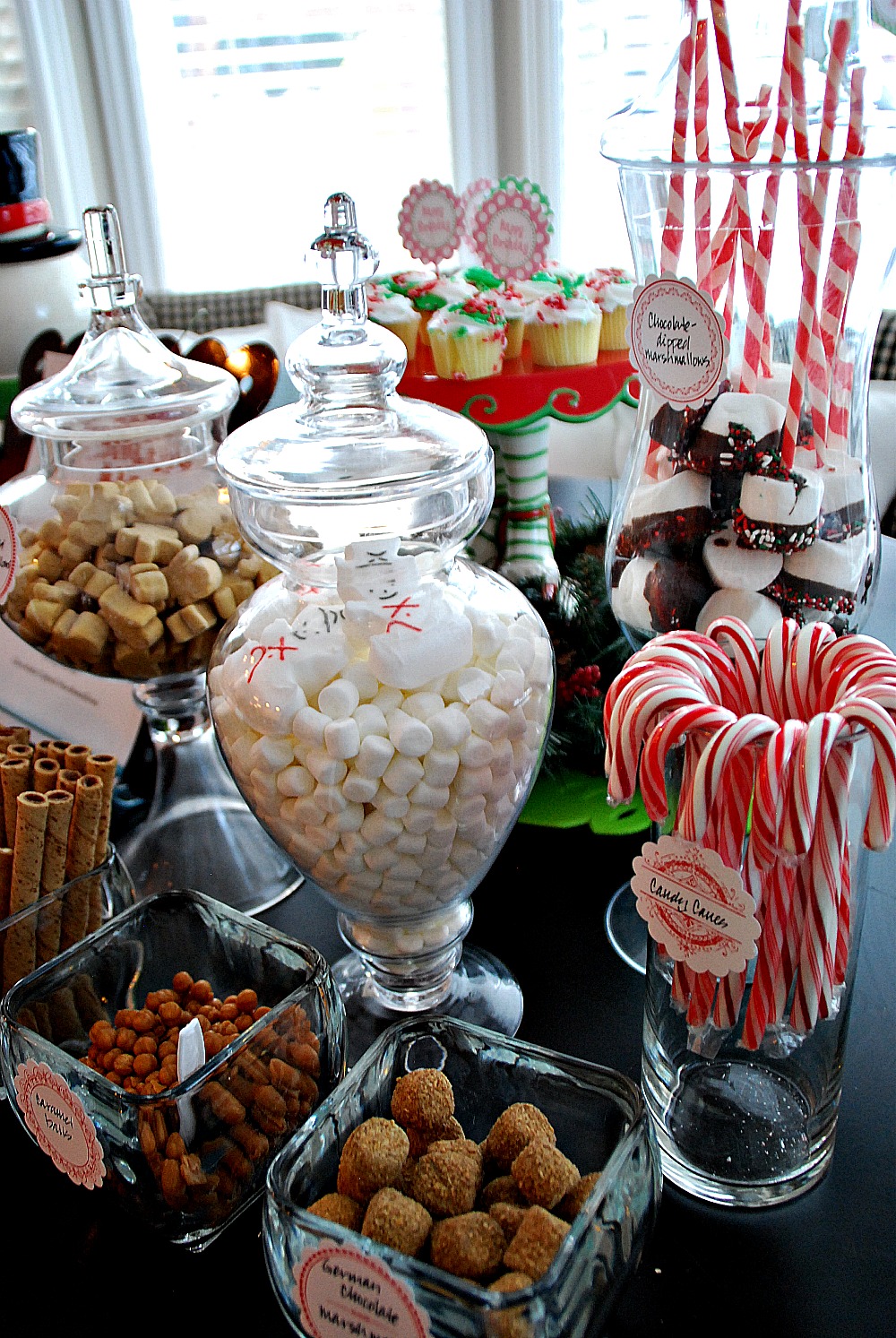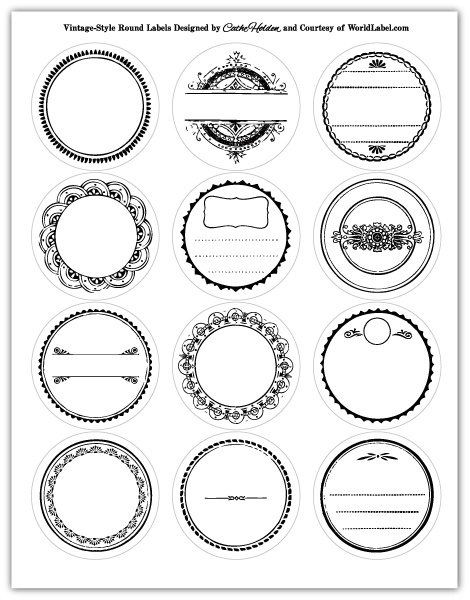 Your guests will LOVE a Hot Chocolate Bar!!
Find out more about using a Hot Chocolate Bar in a kids' party at Tatertots & Jello.

Article Posted 6 years Ago