Make Your Books Pop Off Their Shelves
Jenny Komenda
A quick way to add interest to your bookshelves is to paint the inside shelving a contrasting color. If you're lazy like me, you can just paint the very back wall of your bookshelves, like in the photo above and what I showed in yesterday's post. Even that simple step makes a huge difference. The shelving looks more custom and the colors and titles of your books will pop even more.
I have a secret tool that makes painting bookshelves super easy. It makes perfect lines every time, so no more tedious taping or cutting in with a brush…
This trim edger
has come in handy so many times! I used it here on Joanna's bookshelves, on my bookshelf wall, and lots of times just when I'm painting a large room and need to get through the cutting-in part quickly.
The trick is to not have a ton of paint in your tray. If you can avoid getting the edger all drippy, you will be shocked at how fast you can paint the backs of your bookshelves! I did these shelves below in about half an hour (two coats!!).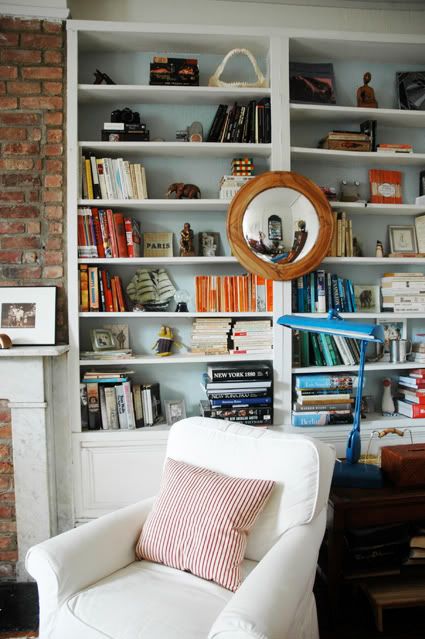 Article Posted 5 years Ago