How Does Google Work?
Cecily Kellogg
Have you ever wondered how Google works? Yes, it's claimed that if you write good, relevant content and then properly optimize it, it will appear in search results. But is there more to it than that?
The smart folks at PPC Blog have put together a handy infographic that explains the process in more detail. Fascinating! Check it out below.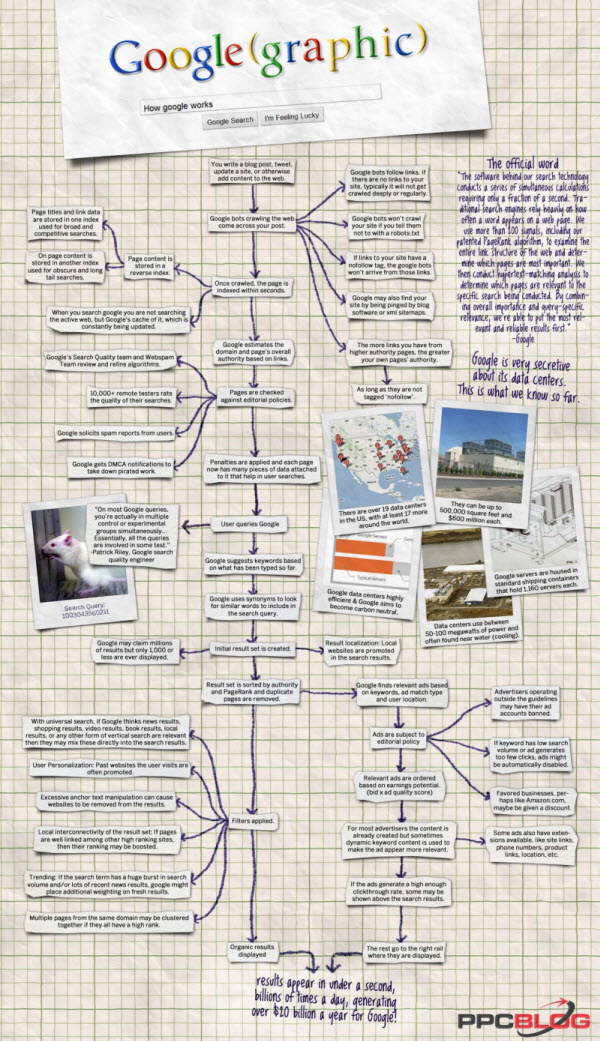 Infographic by the Pay Per Click Blog
Article Posted 3 years Ago