Woman Cuts Pregnant Womans Stomach with Box Cutter to Steal Unborn Child
Cole Gamble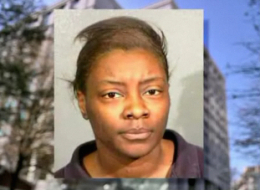 29-year-old Teka Adams is recovering from an emergency birth after a Maryland woman held her captive for days and attempted to cut the fetus out of her stomach.
At a shelter for pregnant woman, Adams befriended 40-year-old Veronica Deramous. Deramous lured Adams back to her apartment with the promise of free baby clothes. Once there Deramous bound the third-trimester mother's hands and then held her in a bedroom for a number of days. According to police, Deramous employed her 17-year-old son's help in binding the younger woman.
After days of captivity, Deramous approached Adams, said, "You're strong, you can handle what I'm going to do to you." The older woman then proceeded to turn up the TV, gag Adams' and cut her abdomen open with a utility knife.
On Sunday, while Deramous slept, Adams, still cut open, made her escape. According to a police report, Adams' "abdomen was cut and her intestines, stomach and placenta were exposed." At the scene of the crime police found razor blades, bloody towels and washcloths on the floor.
Adams baby, whom she named Miracle, was born by emergency C-section.
Police say Deramous had been telling people she was pregnant though she wasn't and her reason for attacking Adams was likely to keep the baby for her own.
Source: Huffington Post
Links:
Article Posted 7 years Ago